Apraxia: Motor-planning disorder that can result in errors in speech sound production, minimal talking, or a high-level of unintelligibility.
Articulation and Phonological Disorders: Difficulty producing speech sounds.
Autism Spectrum Disorder: A developmental disability affecting communication, social skills, and behavior.
Expressive/Receptive Language: An overall challenge in using, producing, and understanding language
Fluency: (AKA stuttering) A disruption of speech with repetition, pauses, or prolongations of sounds and syllables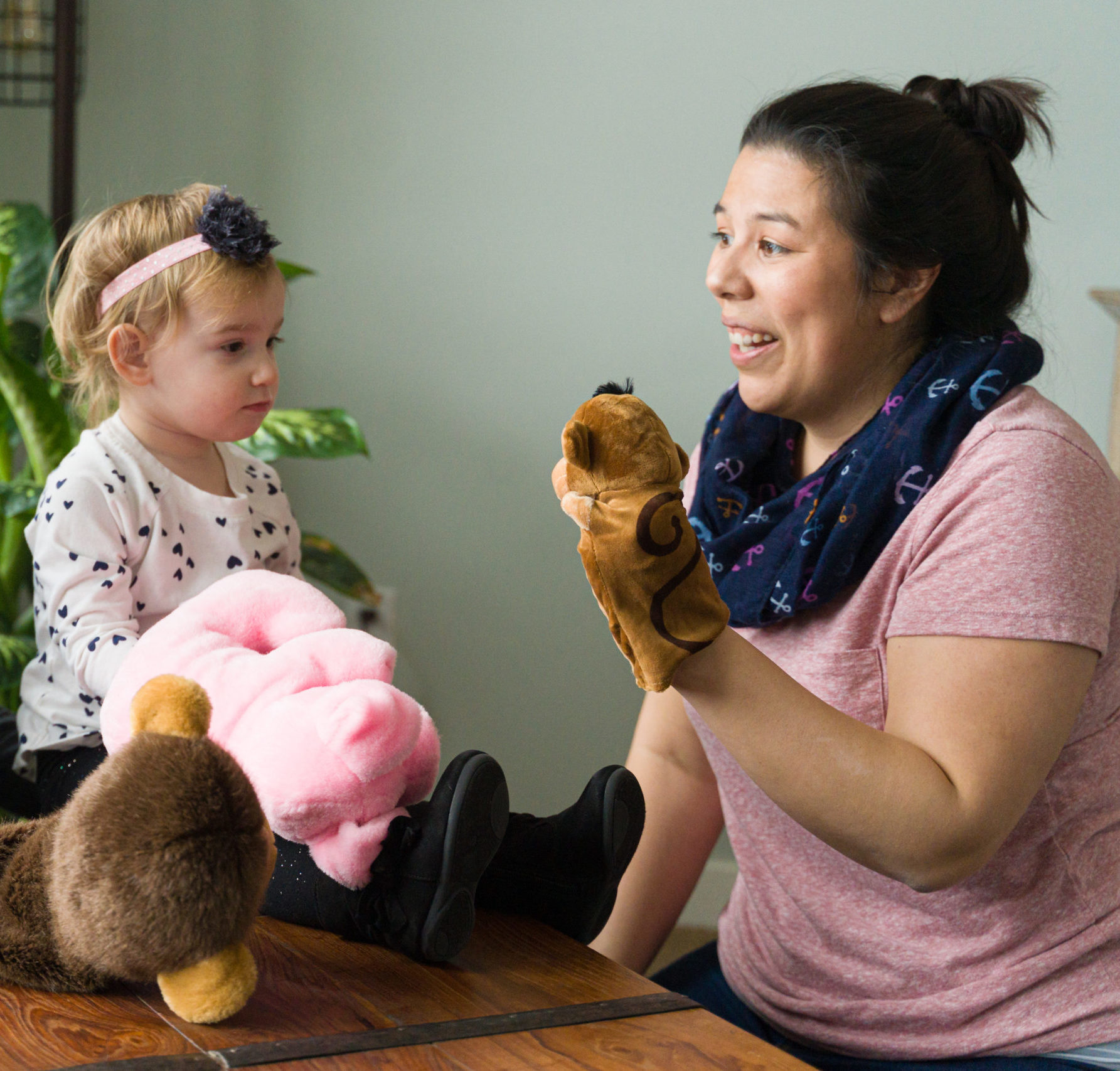 Adult Articulation: Speech sound intervention for adults with lasting articulation disorders.
Alternative and Augmentative Communication (AAC):Forms of communication that are not speech (i.e. picture communication, iPads/apps, core boards)
Gender Affirming Voice and Communication Modification: Voice and communication training services for transgender and non-binary individuals.
Orofacial Myofunctional Therapy: Treatment of disorders of the muscles and structures of the face and mouth that contribute difficulties with speech and swallowing.
Duncan Lake Speech Therapy, LLC is currently in-network with  ASR, BCBS of Michigan, BCN, Priority Health, Cigna and Optum/United Healthcare. We are also a non-network certified provider for Tricare. Though we accept insurance, this does not mean that your policy covers speech-language services or covers specific diagnoses. It is your responsibility to know your insurance coverage.

Duncan Lake Speech Therapy, LLC does accept payment through HSA/FSA accounts, and can provide the needed documentation should the HSA/FSA company require it for coverage. Additionally, Duncan Lake Speech Therapy, LLC can provide a superbill should a client or their family decide to seek reimbursement of services through out-of-network benefits. The client or their family would need to check with their insurance to ensure this is an option.
Before coming to see us...
We have created a short video preparing your child for what to expect when coming in for their first session. If you'd like, please watch!