by Leah Arundel
Clinical Administrator
Are you ready to embark on your journey towards improved communication skills? At Duncan Lake Speech Therapy, we understand the importance of a smooth and efficient intake process. Our goal is to make your transition into our services as seamless as possible, so you can focus on achieving your speech therapy goals. Let's dive into the steps involved in getting started: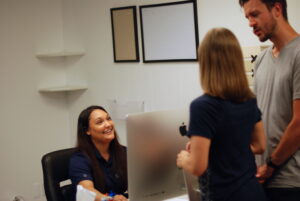 Initial Consultation (15 minutes):

We believe in the power of personalized care. During your initial consultation, we will spend 15 minutes discussing your concerns and assessing your unique needs. This allows us to gain a comprehensive understanding of your speech therapy requirements. 

Intake Paperwork:

If you decide to proceed with treatment, we will provide you with our IntakeQ forms via email. These forms can be conveniently completed online, ensuring a hassle-free experience. In addition, we kindly request a copy of your insurance card and ID to be securely sent to us via email. 

Insurance Benefits Verification:

Once we receive your completed intake paperwork, our dedicated team will promptly verify your insurance benefits. We understand the importance of financial transparency, so we will provide you with a detailed explanation of benefits. This will help give you an understanding of your coverage and any potential out-of-pocket expenses. As always,

while we have obtained this information from your insurance provider, it is essential to remember that it is your responsibility to double-check and verify the accuracy of our understanding of your speech benefits coverage. Insurance claims can occasionally contain errors or misquotations, and we want to ensure that our interpretation aligns with your coverage! 

Evaluation Appointment (1 hour):

Following the benefits verification, we will schedule a thorough evaluation session that typically lasts one hour. During this session, one of our experienced therapists will assess your specific needs and develop a tailored treatment plan to address your speech therapy goals. 

Scheduling and Front Desk Assistance:

After the evaluation, your therapist will discuss your scheduling needs. Together, you will create a personalized schedule that accommodates your availability and ensures consistency in your therapy sessions. Our friendly front desk staff will be there to assist you throughout the scheduling process. 

Understanding Our Policies and Procedures:

Throughout your time at Duncan Lake Speech Therapy, it is important for you to familiarize yourself with our policies and procedures. We strive to provide a supportive and nurturing environment for all our clients, and understanding our guidelines will help ensure a positive experience. 
At Duncan Lake Speech Therapy, we welcome individuals of all backgrounds and ages. We are here to support you on your path to improved communication. If you have any questions or would like to get started, please don't hesitate to reach out to us. Together, let's unlock you or your loved ones' communication potential!