One of our favorite topics here at Duncan Lake Speech Therapy is inclusion. If you tuned in to our Facebook page earlier this week, you'll know that even though we are in quarantine, there are still great opportunities to learn more about inclusion and to teach your kiddos about inclusion. The first step of any inclusive practice is learning, both on the part of parents and caregivers and kiddos. Thus, today, I have provided some resources to get your education party started.
I'm going to roll out the resources in a multi-part series because otherwise this post would be completely overwhelming. This is not, by any means, a completely comprehensive list of resources, nor is it a comprehensive list of disabilities. It's just a place to get started.
Please feel free to comment with other resources that you have so that we can add to the list in another round of resources at a later date!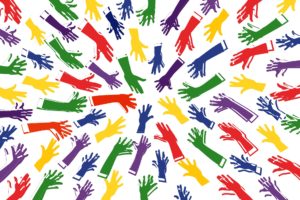 What are disabilities?
ADD/ADHD
Apraxia
Autism Spectrum Disorder
Cerebral Palsy
Family Life With Cerebral Palsy: This amazing YouTube channel is a daily vlog of a family with an adult child with Cerebral Palsy. There is a lot to sort through here, but this video explains "Why Does Michah Have CP?"
Explaining CP to Children: This is a great article written by CerebralPalsy.org.
CP Fact Pack: This teaching resource was put together by the Cerebral Palsy Alliance. It's meant for teachers, but the information is great and it helps one to teach children about CP.
Down Syndrome
We'll continue to bring you resources as we go along! If you have any questions, be sure to ask your friendly, neighborhood speech-language pathologist. They will be very willing to help you.